ON-DEMAND WEBINAR SERIES:
Master Data Management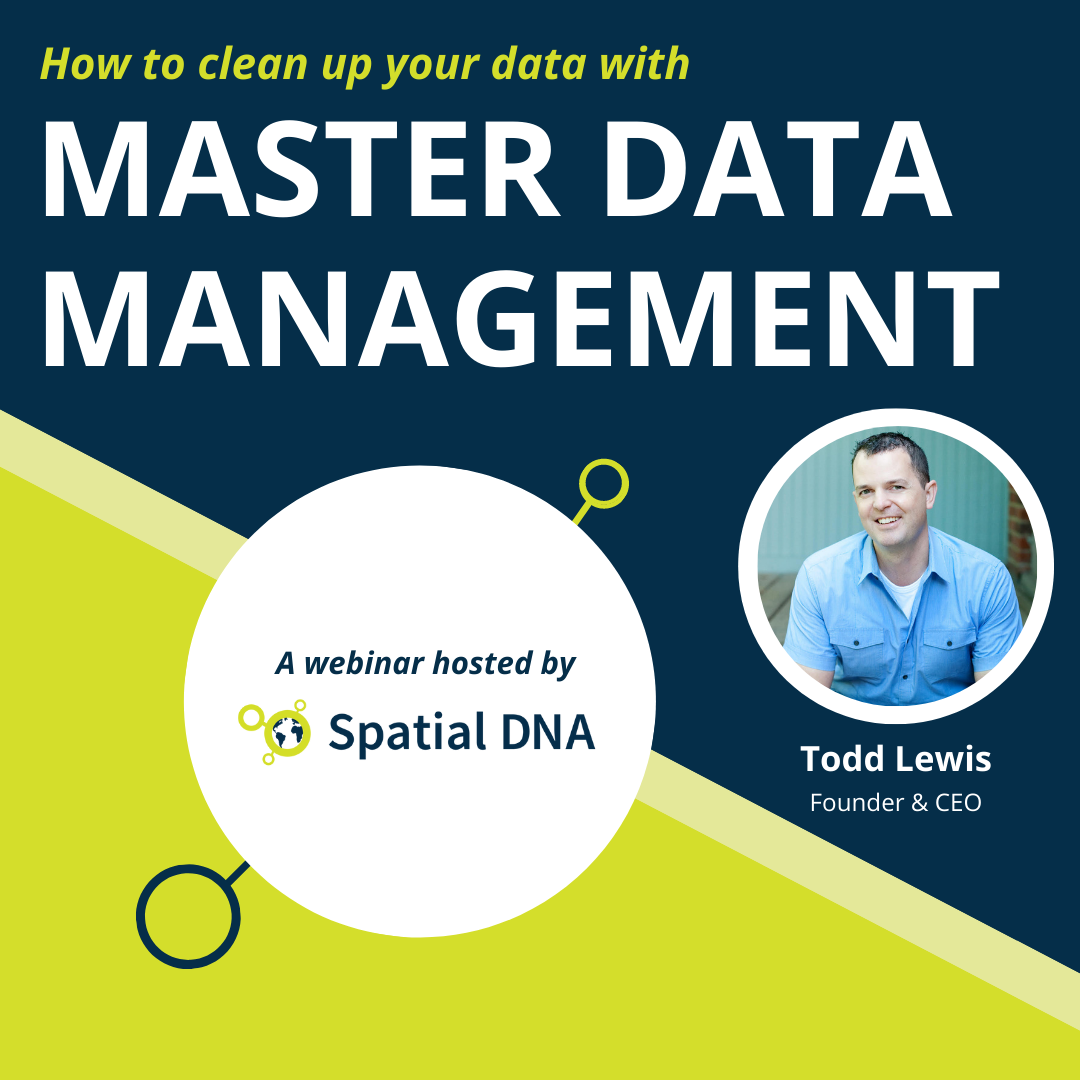 What is Master Data Management, and how can it help your organization grow by optimizing efficiency and accuracy?
In your organization, you may find multiple applications that independently manage some or all of a particular business object (e.g., address, service, or vendor). As a result, you may have inconsistent data across your applications.
Your host, Todd Lewis, has been active in the GIS technology space for 25 years, and is a recognized expert in application and data integration.
In this webinar, you'll learn:
What is master data management (MDM)?
What is considered master data?
How to start an MDM program
What makes an MDM program successful
Who should be involved in an MDM program