LETTER FROM OUR FOUNDER
Todd Lewis, Founder & CEO
We formed Spatial DNA a decade ago to bring creativity and rigor to the systems design and development process with an eye to simplicity and usability. In my experience, technology is not typically simple and is often not usable. Most importantly, we realized that data is never perfect and we had to design for data deficiencies in any system we developed.
Over the last decade, we have worked in various industries – government, aviation, retail, manufacturing, and real property. I've had the fortune of meeting some amazing people and leaders. And, I've worked with creative and innovative technology companies and implementers from device manufacturers to the systems powering cities, buildings, and flight.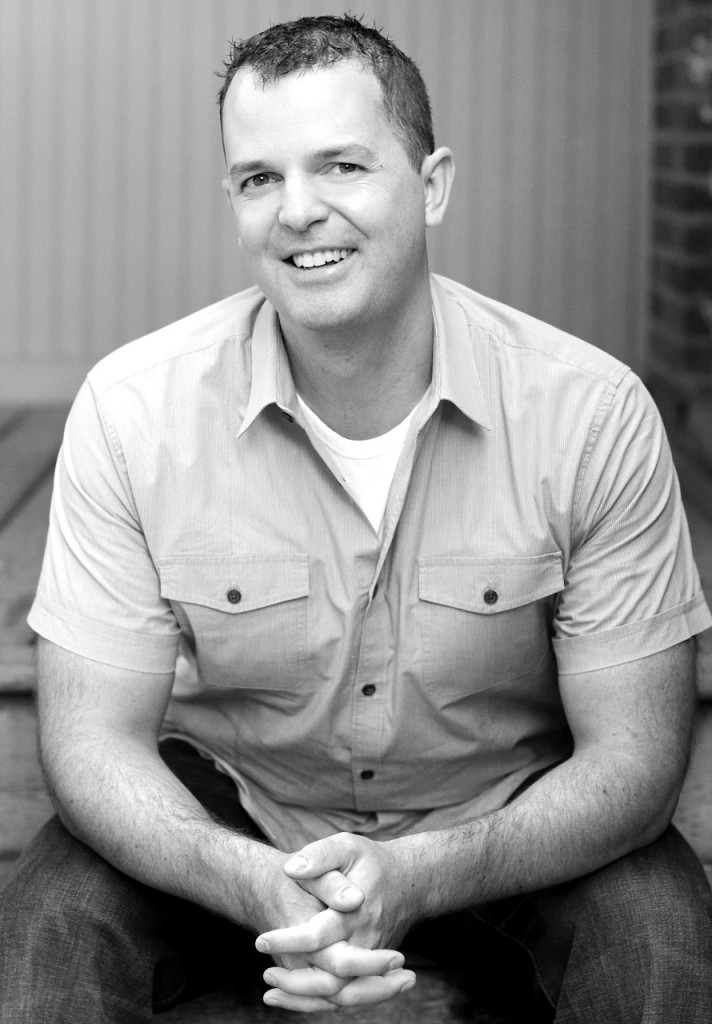 But, it's not so much what we've done as who we worked with and how we helped. Read On...
Some History…
We began in 2011 with an emphasis on solution architecture and systems design – primarily in mission-critical applications in air traffic control and aeronautical data management. Quality data – and a formal data chain from producer to end-user, as well as fitness-for-purpose, is critical in aviation. Trust in data is key.
We moved up the value chain to enterprise integration, working with municipal governments to enable their operational systems with a no-code message bus. Here, we relied on our long-standing relationship with Safe Software and we built an amazing capability to quickly connect to any system, build a common message model to simplify data mapping, and automate message flows between applications.
We built out our first products, with PeopleFlow as our largest endeavor which was spun out as a separate software company in 2019. PeopleFlow is a real-time locating service and analytics solution that can locate radio beacons (mobile phones or BLE/UWB beacons) for built space using a sensor network. An analytics engine enables us to visualize the flow of people or assets throughout a venue, and also to track the interactions between each in an interaction graph similar to a social network.
And now, we are working on indoor mapping with our technology and owner/operator relationships developed during the creation of our PeopleFlow Platform – which relies heavily on indoor mapping.
The People…
It has been an absolute blast leading the Spatial DNA team, past and present. The amazing people from our team that you'll get to know are some of the most professional, smart, and conscientious people you'll ever meet. They are passionate about data, about geography (inside and outside), and are eager to coach and mentor you as they work. So, when we're done, your team is knowledgeable, competent, and confident in how to work with the solutions we've helped to build.
And our customers have been kind enough to challenge us with some really hard problems – like how to generate bylaw regulations text from a mobile data collection activity logging the parking restrictions displayed on each parking sign in a city. I was personally gratified when partners in the construction industry turned to us with a challenge – how to keep their sites open in the midst of COVID-19 shut-downs by building out a contact trace capability in our PeopleFlow Platform.
We look forward to working with you with honesty, openness, and humor as we help you solve your most pressing challenges!
Warm regards,
Todd
PS: If you got this far, email me, todd.lewis at spatialdna.com, or connect on LinkedIn.
How Can Spatial DNA Help You?
PHILOSOPHIES TO ENABLE YOU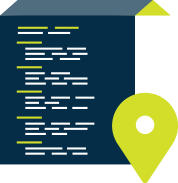 1. IT STARTS WITH DATA...
Your data is important to you. It drives your business. And it should flow - like water - through your systems to the users that need it. Your data needs to be accurate, consistent, timely, and fit for purpose. We are passionate about data - and we can help you to move it across your systems and organizational siloes. No matter how complex.
Challenging data movement problems that we have solved, include: transforming 4D air navigation data to geographic data objects for use in map visualizations; interfacing work management, CRM, and ERP systems while geo-enriching the messages in-transit; and, calculating the positions, movements, and interactions of thousands of people within built space using sensor data feeds.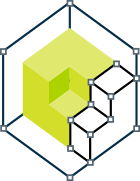 2. INTENTIONAL DESIGN
You wouldn't build a house without a plan. The design stage of any project is when you have the most flexibility, you can explore your options, and you can test your assumptions and find out what works and what won't. The design stage is where we marry your requirements to your expectations - we help you decide what is possible and what is practical. And, there are often benefits and bonus features that you didn't expect that are entirely possible.
The design that we build out together is intentional and forms the basis for understanding.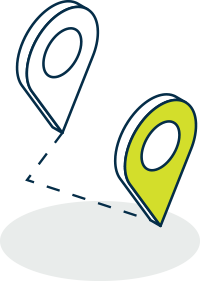 3. EXPECTATIONS EVOLVE
Does this ever happen to you? You begin a project and then something unexpected or fundamental to how you think things should work changes? Your expectations are reset. Now, how do you match your project requirements to your new expectations? This happens often enough in technology that the design and build process is iterative - you're not so far ahead in building a solution that you can't adjust the direction along the way. We recheck the design assumptions throughout our projects - to ensure that we are able to reasonably meet your evolving expectations. After all, it is your expectations upon which we are judged successful.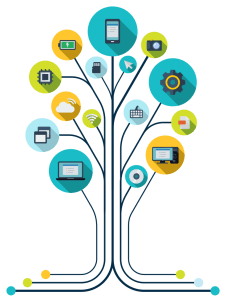 4. EMPOWERED TO ADAPT
Things change. As soon as a project is done and is in your hands, you will want to enhance, refine, and add new capabilities. But, you don't want to break anything, and you don't necessarily want to bring the consultant back in to adjust things.
With our no-code Integration Pack for Cities powered by the FME Platform, you're in control. We work with you throughout the project so that your staff understands design decisions, how integrations work, how to trouble-shoot issues, and just as importantly, how to adjust business rules and add new behaviors. We empower you to adapt and evergreen your integration solution so that it grows and changes as your organization does.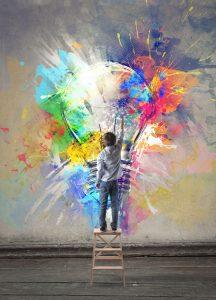 5. WE SOLVE THE HARD STUFF
Some problems seem intractable. It's a knotted ball of string, and you have no idea how to untangle it and turn it into fabric. This is where we can help. We've got some really smart people that solve hard problems on a continuous basis. Let our smart people help your smart people.
Whether that means pulling apart your workflow to understand how to automate it, decouple your dependent systems, or retrofit code with no-code solutions, we've done it before. Our staff has 15+ years of experience with degrees in mathematics, geography, computer science - many at the masters level or multiple certifications. In short, there is a lot of experience you can rely on.
And, we're collaborative by nature - your staff will be along for the ride so they understand what we did, and how we did it. Coaching and mentoring are baked into how we deliver our work.
TECHNOLOGY PARTNERS
We work with leading global innovators to integrate technology, expand access to geospatial solutions, and solve problems together.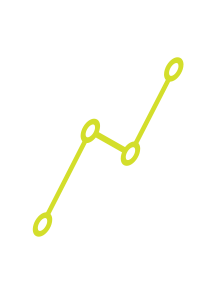 Dedicated to Our Clients' Success
We thrive on solving our clients' complex technology and data-related challenges. We align with your team/s strategic goals to ensure your success and provide elegant, innovative, proactive solutions to the most confounding dilemmas. Our team, and our services and solutions, location-enable your enterprise applications and buildings to improve user and customer experiences and elicit and visualize actionable information from your data. We strive to build meaningful relationships with our customers that create long-lasting value. Strong Code of Ethics and Standards
Spatial DNA believes firmly in dealing in good faith with all of our partners and clients, in preserving confidentiality, and operating within compliance with all applicable laws and regulations. And we stick to our commitments – we will deliver to your expectations. Every member of our team shares in the responsibility of promoting and ensuring a positive work environment and a commitment to transparent work practices. Diverse Team of Professionals
Our people are Spatial DNA's greatest asset and differentiator. Our team of tech-savvy, experienced geospatial software developers, solutions architects, and analysts are experts working with a wide range of enterprise software platforms including CRM, ERP, permitting, work management, flight data feeds, business intelligence, PeopleFlow social graphs of asset and people interactions, and CAD and GIS.
CAREERS
There are jobs - and then there is the passion that you get to call your job. We're more about the latter. Our mission is to embed spatial thinking in our customers' systems. We automate, we transform our customers' work, we make their lives easier so they can use their creativity to serve and grow their communities. We are an original remote-first company, having worked remotely since our founding 10 years ago.
Join a group of professionals who are passionate about data - particularly spatial data. Check out our open positions: