CITYCONNECT iO
CityConnect iO is an Integration Platform as a Service (iPaaS) consisting of Connectors, a Common Message Model, and Automations that enable your business applications to quickly and easily integrate and exchange data and work. Community, Cloud, and Enterprise subscriptions support your workflows with unlimited data and users in the Cloud or in your infrastructure.
Connect anything, automate everything.
Connectors link your work and asset management, CRM, ERP, permit-license-land, GIS, and a host of other systems to our Common Message Model..
The Common Message Model provides a system-independent data model optimized for message exchange.
Automations enable common business flows such as stock inventory replenishment, time entry, cost allocation of work activities, and citizen service request creation and status updates.
And WireTaps visualize your enterprise message flow in your dashboards.
THINKMAPS FOR SALESFORCE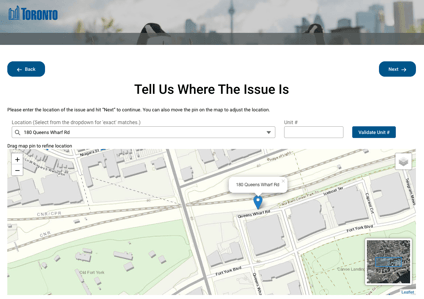 ThinkMaps for Salesforce was developed for Salesforce Administrators and Developers to incorporate map-based workflows into their Salesforce solutions. ThinkMaps for Salesforce embeds an API-enabled map component directly into the Salesforce environment as a custom object. ThinkMaps for Salesforce ties Esri map services as content into the Salesforce experience, allowing users to incorporate address validation, map-based asset selection, and geocoded Salesforce data into their user interfaces and Process Builder workflows. Multiple map content profiles can be configured by a Salesforce Administrator using the Admin Panel.
API

-Enabled Map Control

Deploy into any Salesforce Object UI (Case, Account, Contact, Communities, etc.)

Admin panel to configure Esri map services

Display Salesforce objects (cases, accounts, etc.)

Configure display categories and map styles

Set selectable map layers

Customize pop-up content
ARINC 424 Connector
ARINC 424 is the industry standard for exchange of flight navigation data. Our ARINC 424 Connector will enable you to interpret and incorporate this information directly into your application, your database, your map, or your web service. Plugging into FME, we can write out to over 450 data formats (including AIXM and FIXM), or stream to innumerable web services.
Read and visualize airspace, instrument procedures, navigation aids, airways and routes, and airport information. Or, publish your aeronautical information for specific use cases in drone flight management, aircraft, air traffic control systems, and simulators.
Aviation Data Engine
Do you need to work with ARINC 424 or AIXM formatted data? Having trouble moving information between the various versions and formats of ARINC 424 and AIXM? Aviation Data Engine is a data integration automation platform, built on top of Safe Software's FME Cloud. We can enable automated data translation workflows to move data across your aeronautical information management platforms, including procedure and airspace design, drone flight compliance, or AIRAC cycle data management.
We've built and tested all of the mapping rules between ARINC 424 and AIXM 4.5 and 5.1. We can deal with the data update workflows, ensure your unique identifiers are referenced in AIXM 5.1 updates, and help to output valid ARINC 424 data to provide to publishers and ATC or flight dispatch systems.